6%DOKIDOKI WORLDWIDE WEB SHOP

6%DOKIDOKI is a brand spreading Harajuku Kawaii culture since 1995. These are original items, with concept of 'Sensational Kawaii'.

An official art goods brand of Sebastian Masuda. Developing fashion items, goods with designs based on Harajuku and Kawaii culture, and also using his major artwork 'Colorful Rebellion' series.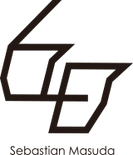 6-D Sebastian Masuda is a brand disigned by Sebastian Masuda. The theme is 'Noise it Colorful.', as message for adults who put on years but still have diversity, extremeness and playfulness... such as spiritual colorfulness in their mind.